NAPALM YOUR PERSONAL DISCO
Public performans, 2010-2014
The work intervenes as a spatial parasite with its own realm.
It is a platform for performance and unexpected situations. It offers a specific social surrounding, formed as a cube in an undefined spatial context.
The work is time-limited and destroyed after every repetition. As such it offers a catharsis; furthermore it narrates a social experiment involving participants.
It is built directly on spot, using only wooden construction, cardboard and neon lights. Object is self-sustained with electricity, using an electricity generator.
Inside there is a bar stand with free beverages and a place for a DJ.
With Jure Cvitan, Mia Špindler, Miha Peperko, Manja Vadla, Saša Šuštar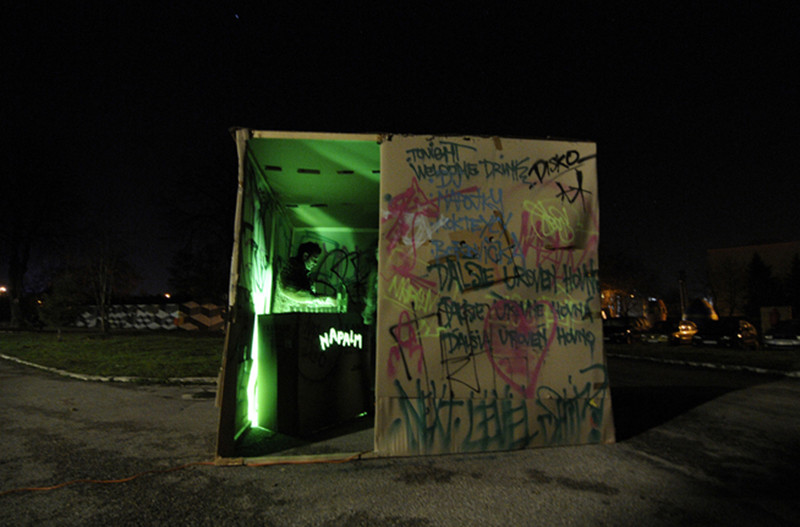 Napalm Your Personal Disco, *peformance documentation*
Napalm Your Personal Disco, *peformance documentation*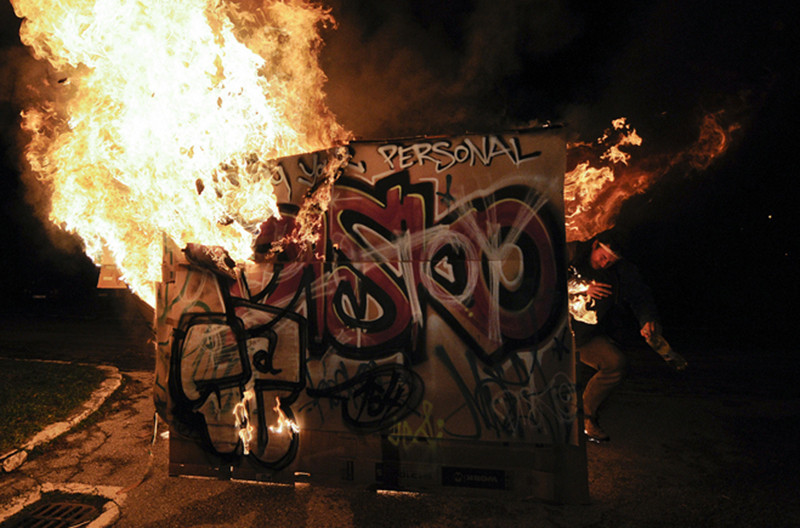 Napalm Your Personal Disco, *peformance documentation*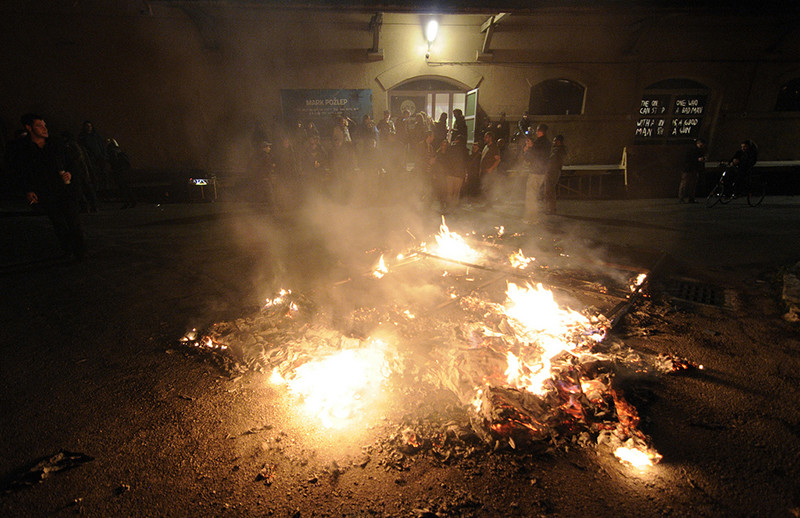 Napalm Your Personal Disco, *peformance documentation*