CLOSE TO THE CLOUDS; NOT TO BE SEEN OR EXPELLED
Installation, various materials, 2011
Close To The Clouds-Not To Be Seen Or Expelled was presented in the gallery UGM in Maribor, as a space installation. With the work i have tried to exposure the idea of the romantic image of a lonely island, surrounded with the sea and sunset. Installation was presented as a stage setting, all the materials used for construction were artificial, except of the palm tree.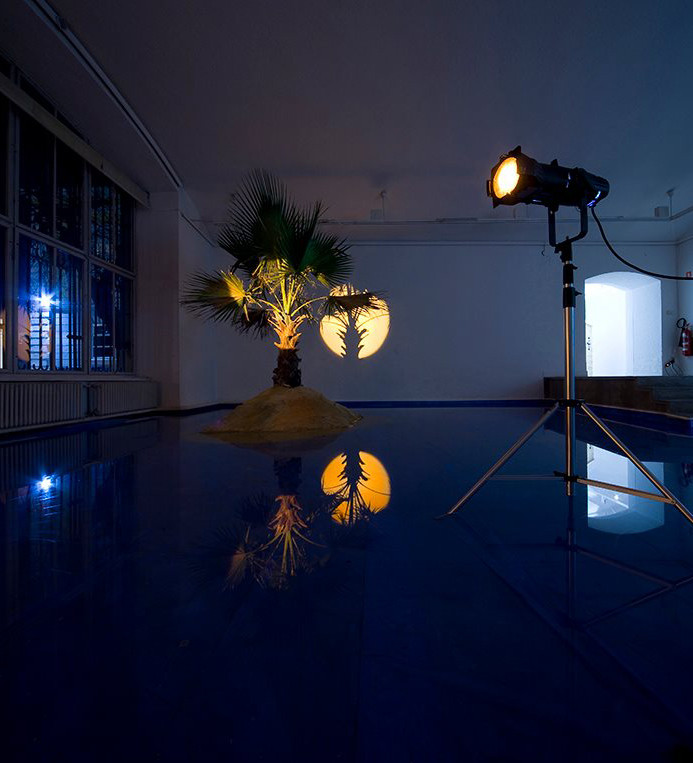 Close to the Clouds; Not to Be Seen Or Expelled, *Exhibition view*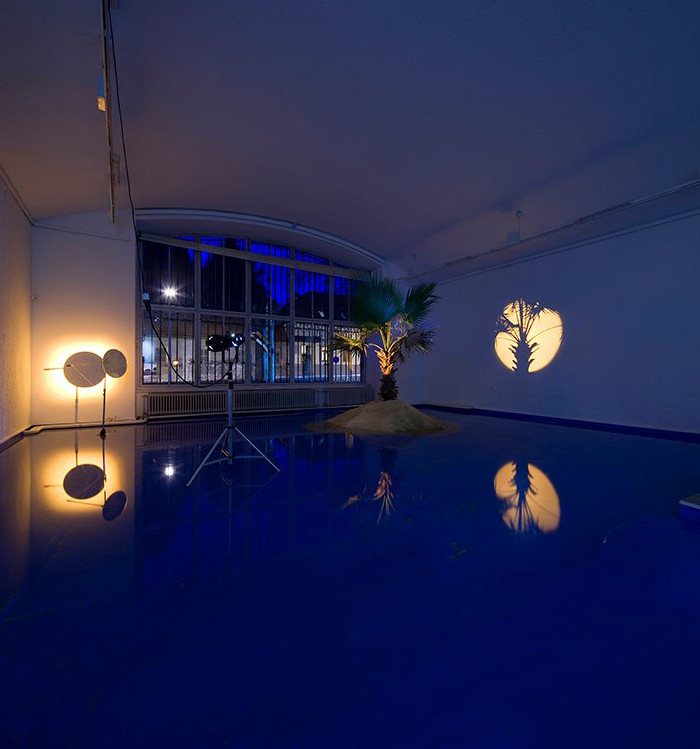 Close to the Clouds; Not to Be Seen Or Expelled, *Exhibition view*