STRANGER THAN PARADISE, 2014
Video 06'18", Framed poster 100x70cm, LP record-sound, 2014
Project Stranger Than Paradise is based on an eponymous performance performed in real social environment. The project took place as a seven day concert tour in homes for the elderly in six countries of former Yugoslavia: Slovenia, Croatia, Bosnia, Montenegro, Macedonia and Serbia. The musical program was composed of seven songs, which marked the Yugoslav popular music in the 50's and 60's.
The audience was selected because of their age connection with the music and the socialistic system-Yugoslavia. The aim of the project was to show / enter / confront with the cycle of men and the state, which once accounted for brotherhood and unity, now partitioned into seven different republics marked by war. This is a generation that has seen the rise and integration of many nations into a one state and also survived its disintegration.
Stranger than Paradise is not a story about Yugoslavia. It is a story about mankind. About the human and his eternal desire for change, the incredible capabilities of building and destruction, love and hatred, about the birth, life and death.
"That is why Mark Požlep ventures on another journey, revisiting the lands of one of the last great utopias, that of brotherhood and unity. In the project Stranger than paradise we follow Požlep as he visits six republics of the former Yugoslavia in seven days, entertaining the elderly living in different retirement homes in a vintage role of a popular entertainer. By assuming this anachronous image, he construes himself as an anti-hero, replacing nostalgic implications with a gesture of perseverance malgré tout. The fact that a certain utopia experienced a downfall by no means implies that we have to replace it with apathy. Therefore, Stranger than Paradise looks for the remains, unpretentiously agitating through popular music, a binding agent of the past, not in order to give in to melancholy, but rather to reanimate the potential of the lost faith in the future."
Part of the curatorial tex by Vladimir Vidmar - Promised Lands
Performance: Mark Požlep, Igor Feketija
Camera: Jure Cvitan, Maria Lucia Cruz Correia
Tour Manager: Hana Vodeb
Produced by:
Center For Contemporary Arts Celje
Gallery Škuc
Zagon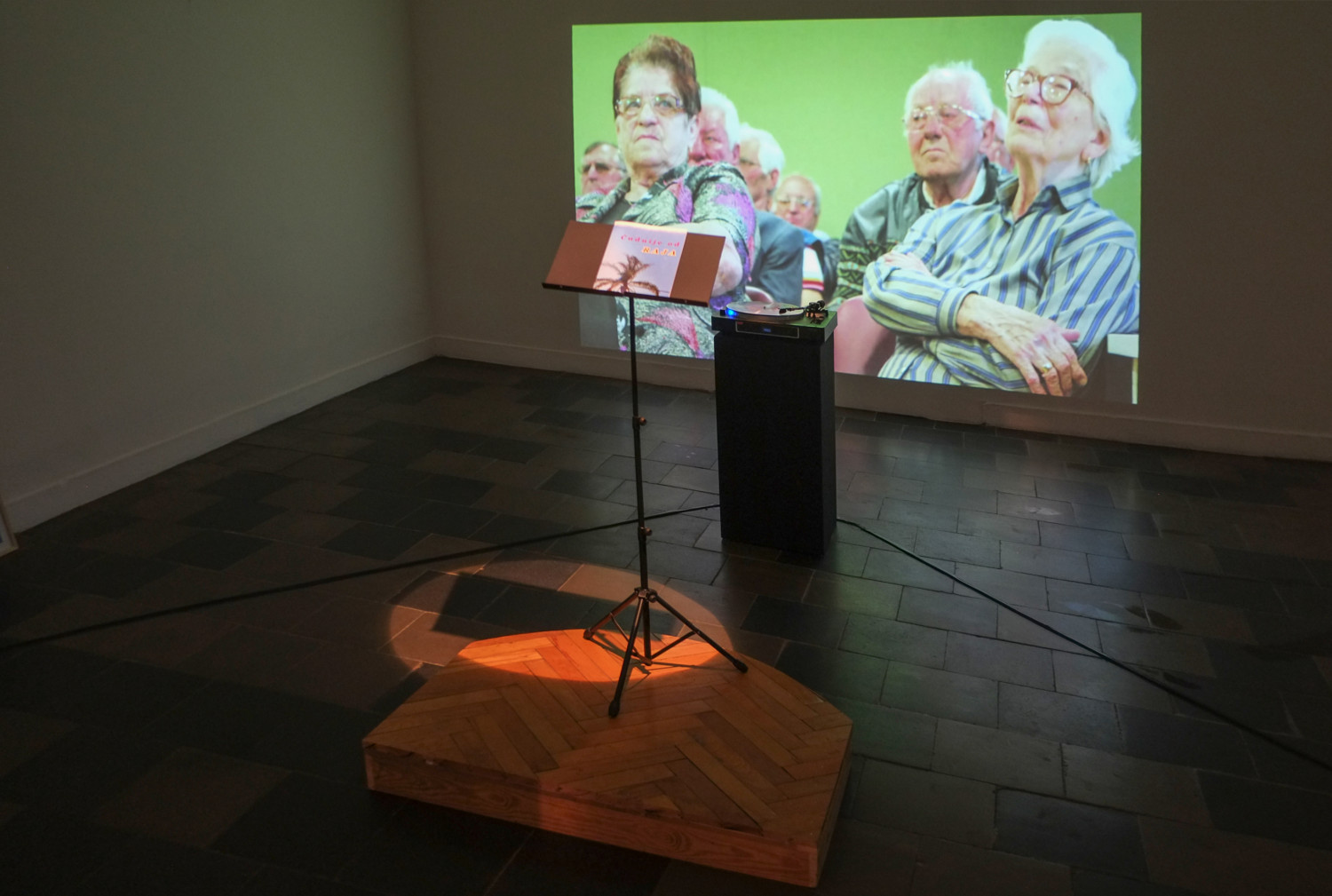 Stranger Than Paradise,* exhibition view*
Stranger Than Paradise,* exhibition view*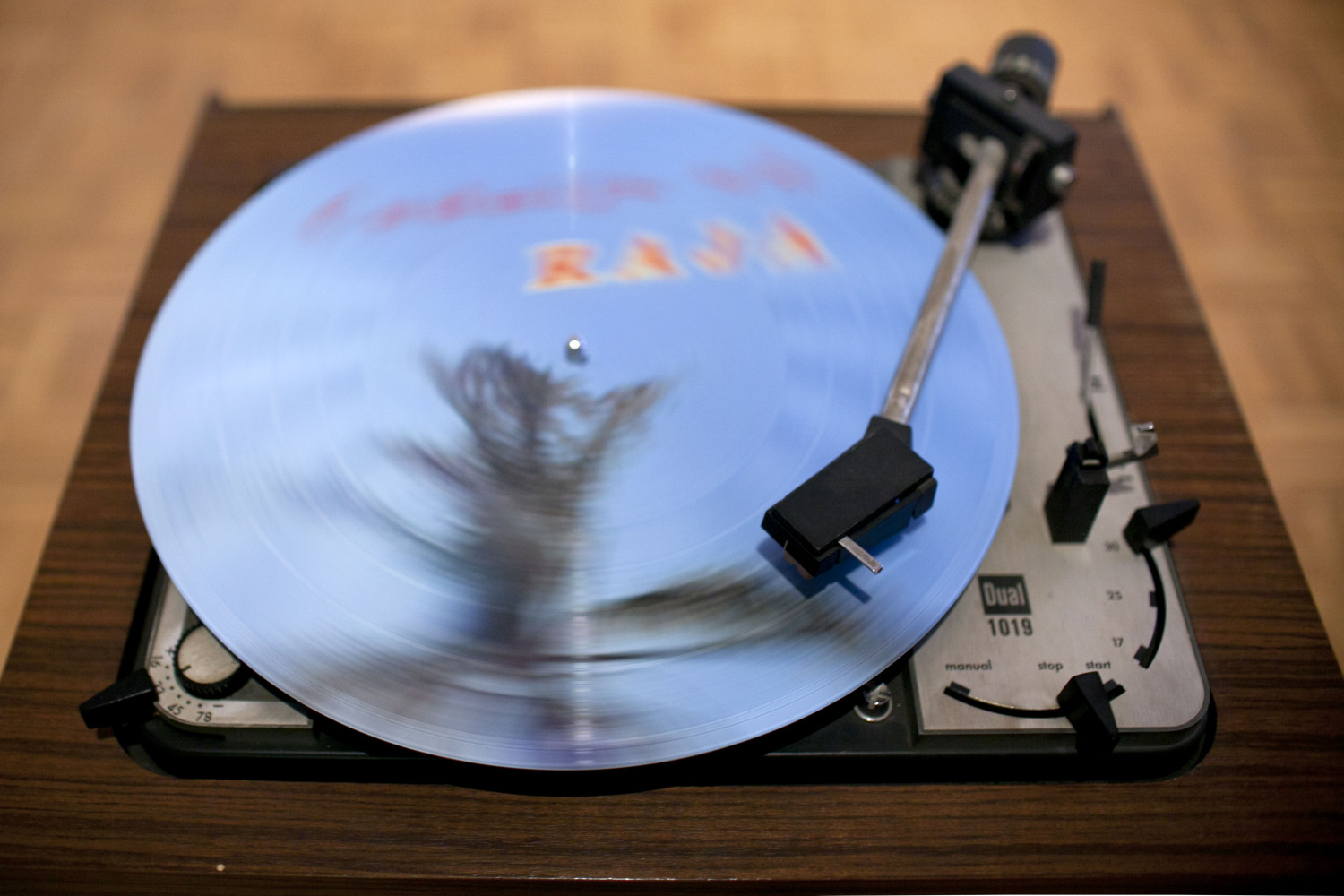 Stranger Than Paradise,* exhibition view*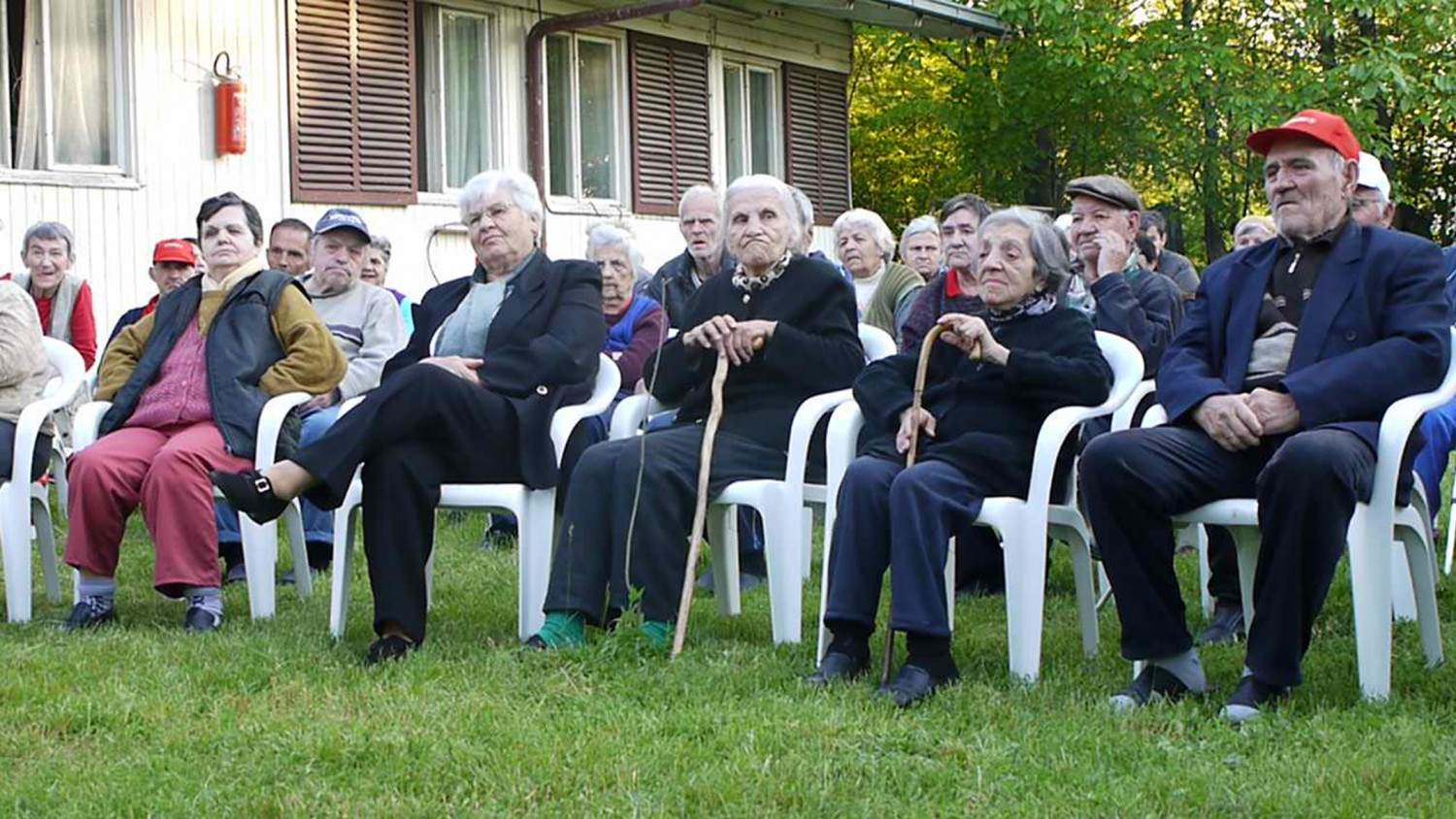 Stranger Than Paradise,* performance documentation*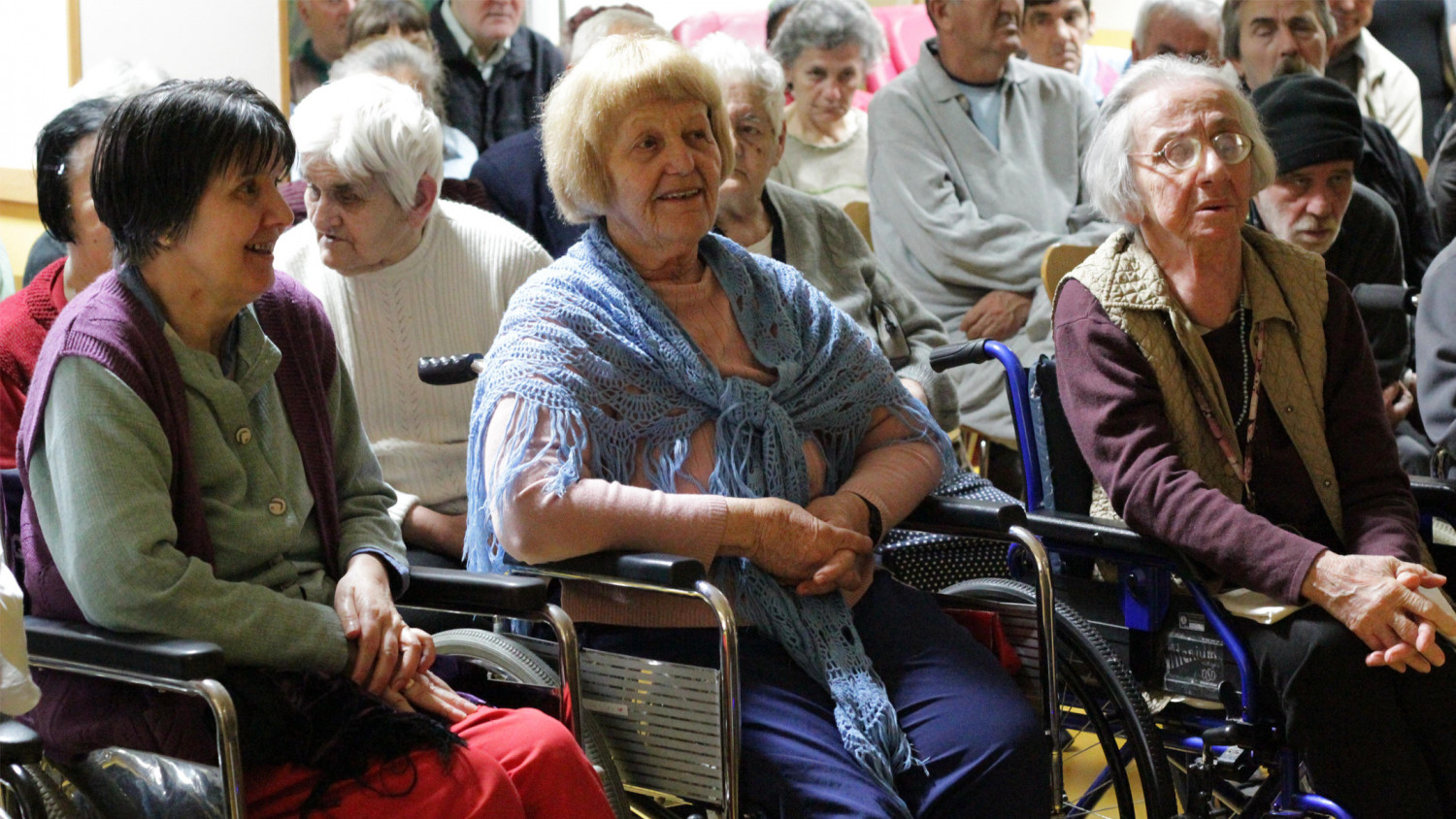 Stranger Than Paradise,* performance documentation*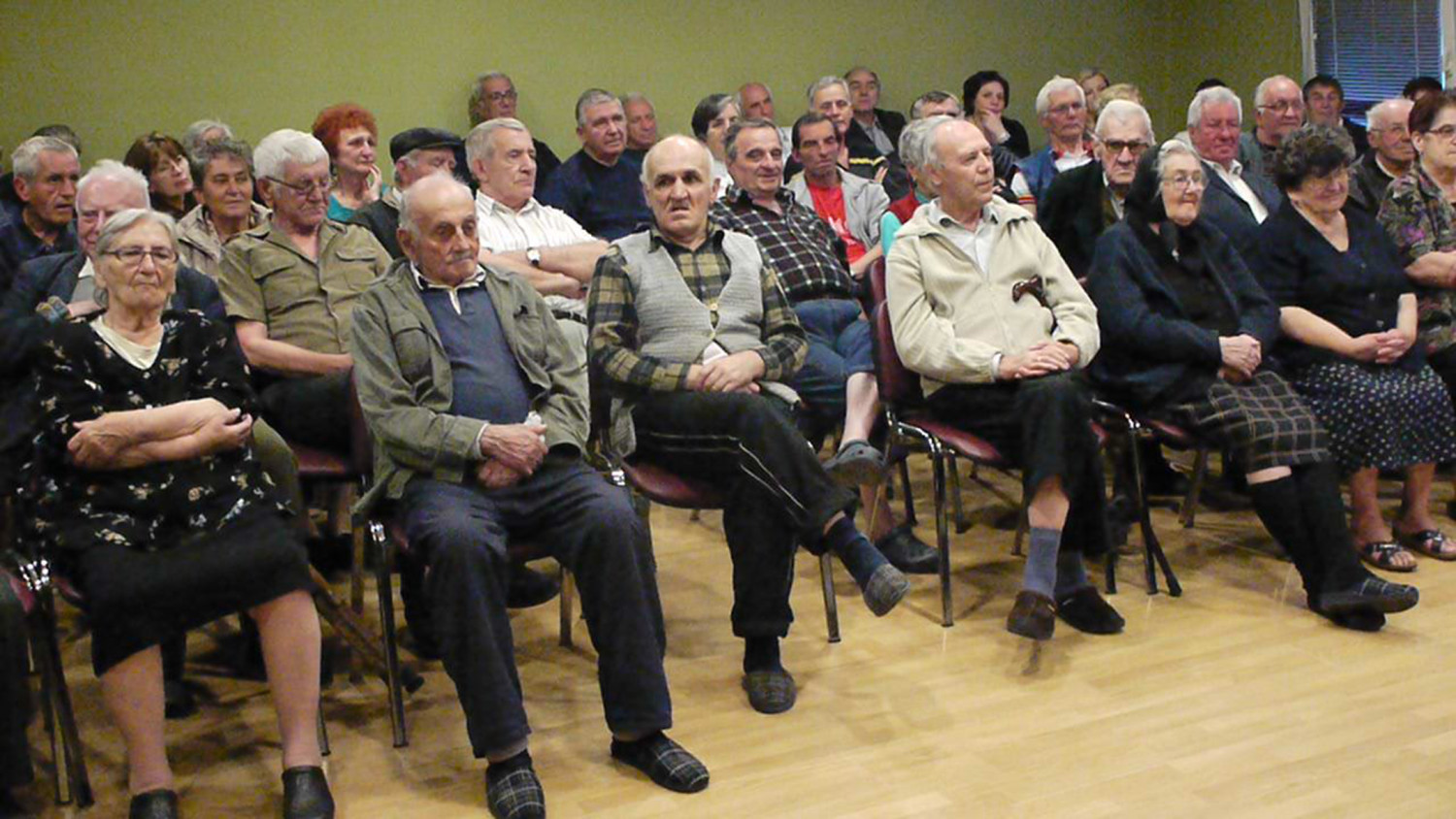 Stranger Than Paradise,* performance documentation*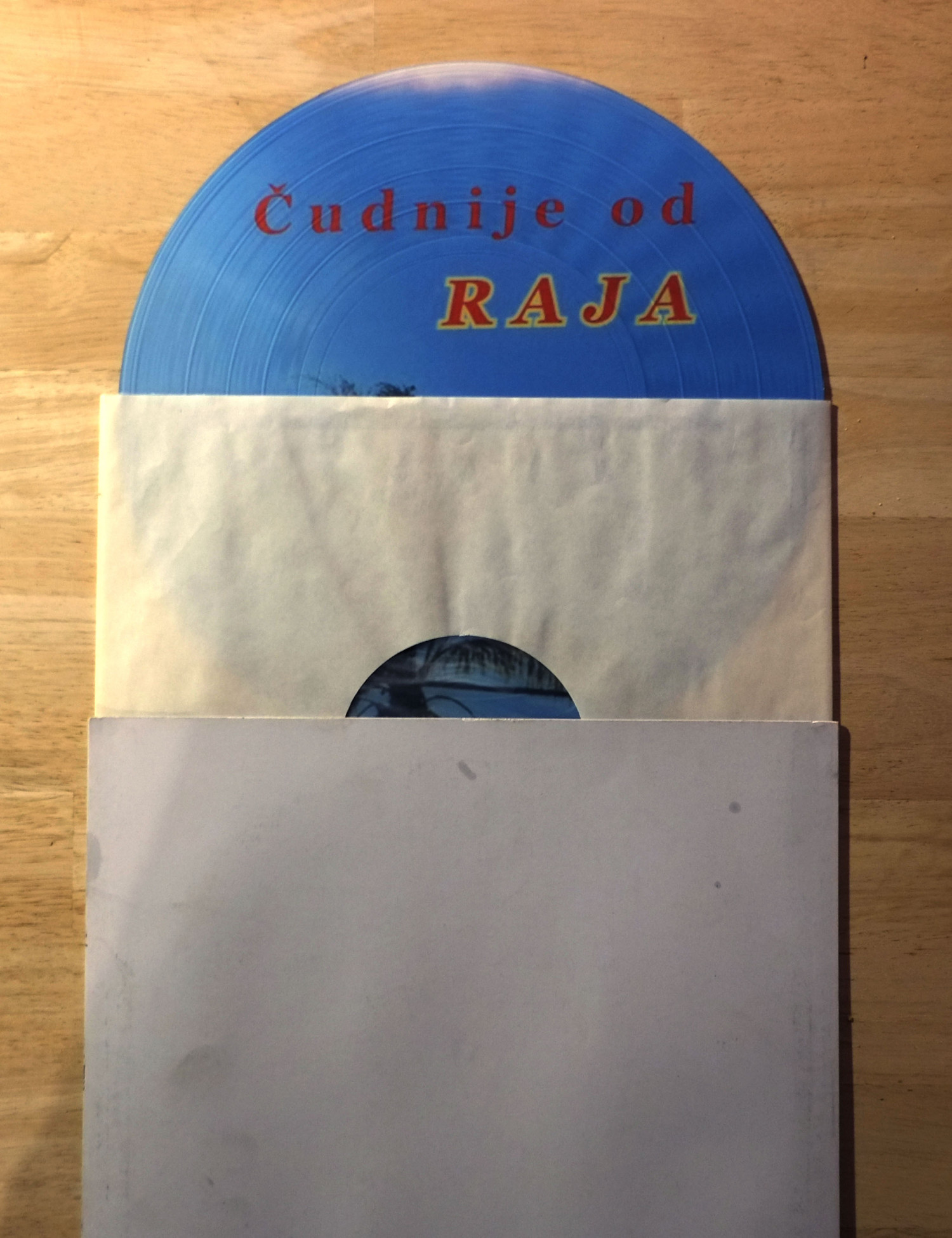 Stranger Than Paradise, *LP*