LAST SUPPER OF SUPERHEROES
Installation, video document of the performance, 20'32", objects, print, 2006
Last Supper of Superheroes is a reconstruction of Leonardo's Last Supper. Instead of the apostles, the main role belongs to the Superheroes. On the position of the Juda is my own superhero, Black Hat (Crni Seshir)- an antihero, the only one with no superpowers. During the performance the superheroes are trying to build the new world out of the content of their personal black box.
Exhibition documentation: Damjan Švarc
Performance documentation: Nik Jarh
Performance video documentation: Hana Vodeb
Costume design: Mateja Benedetti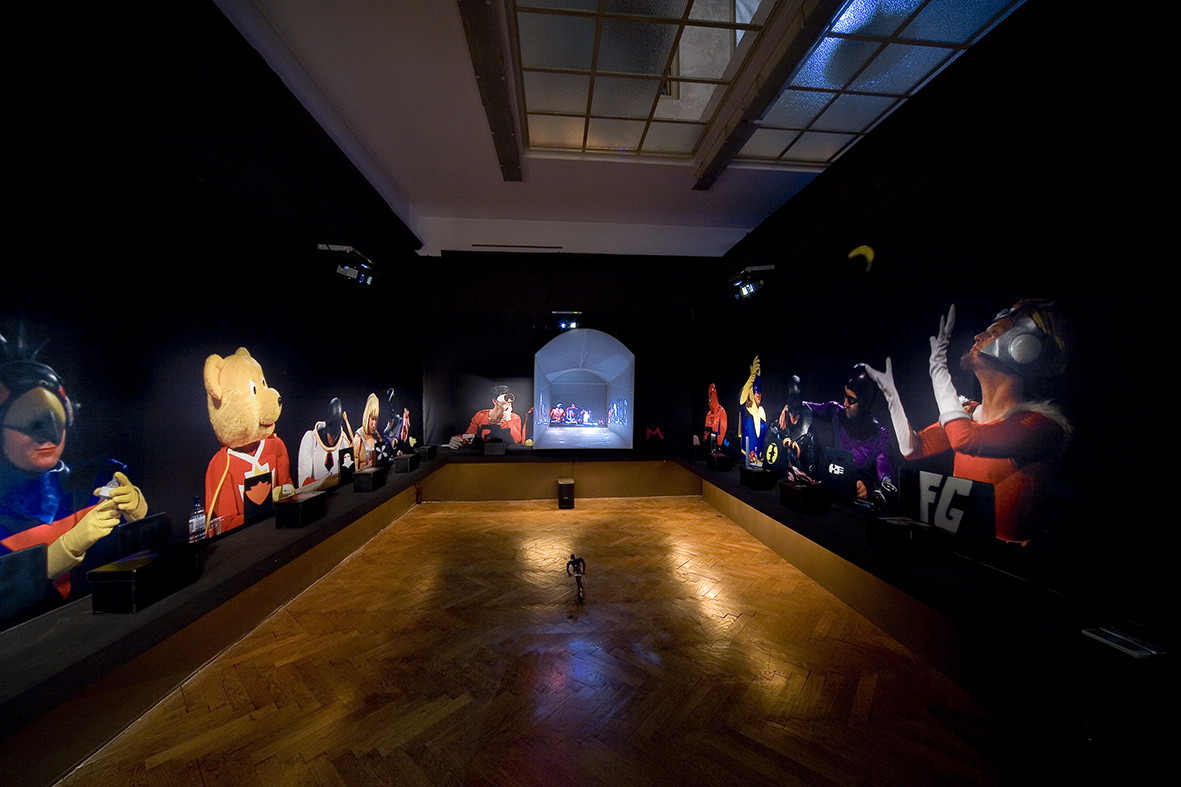 Last Supper of Superheroes, *exhibition view*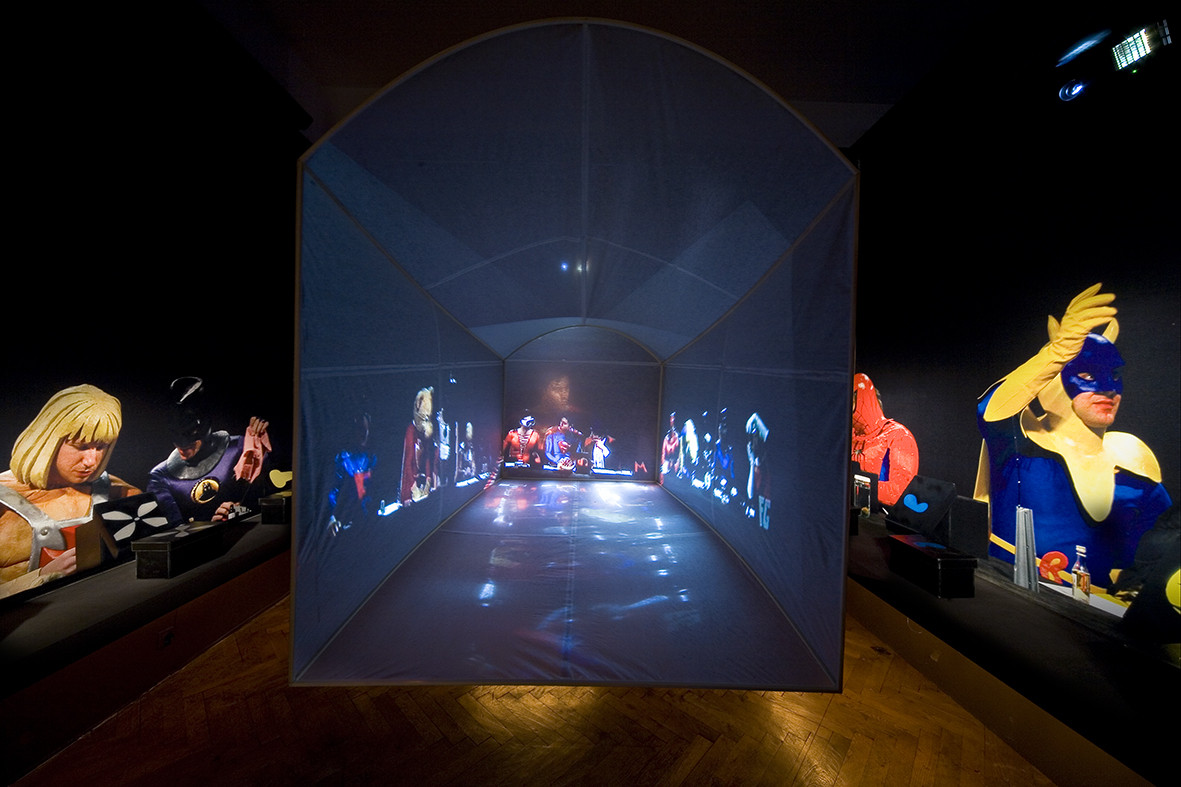 Last Supper of Superheroes, *exhibition view*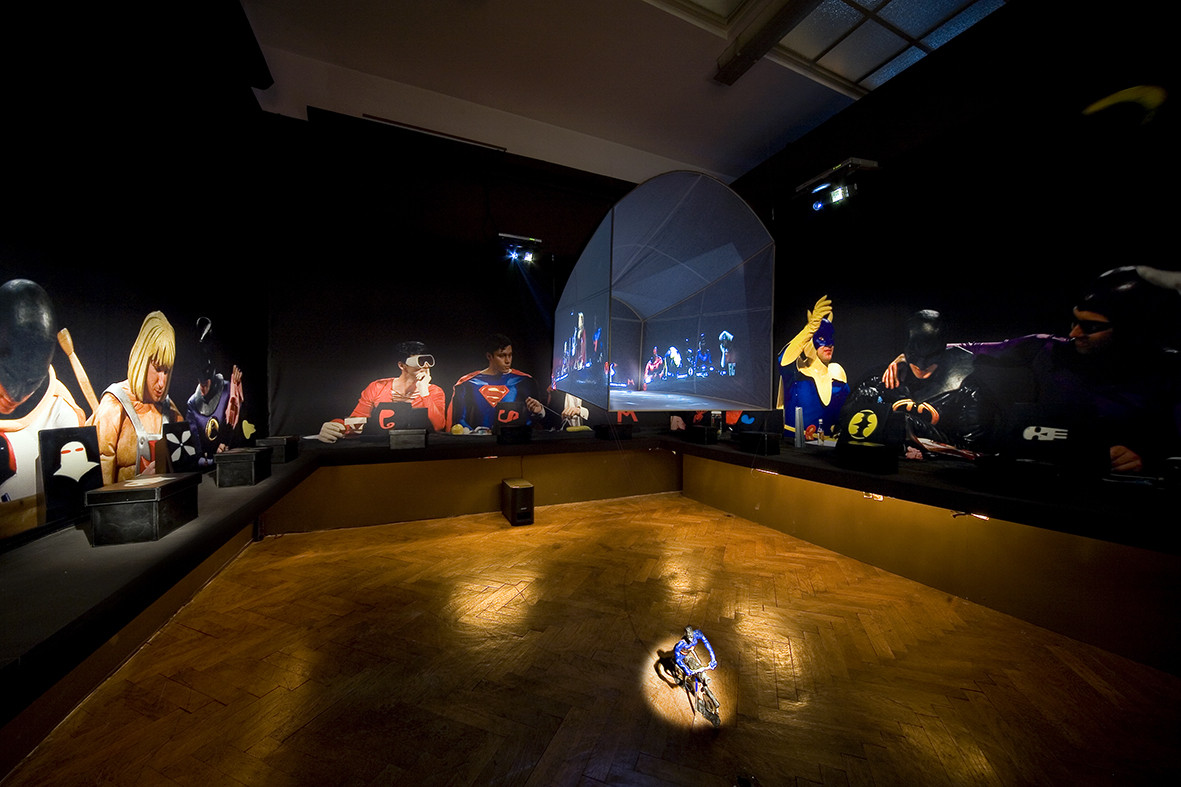 Last Supper of Superheroes, *exhibition view*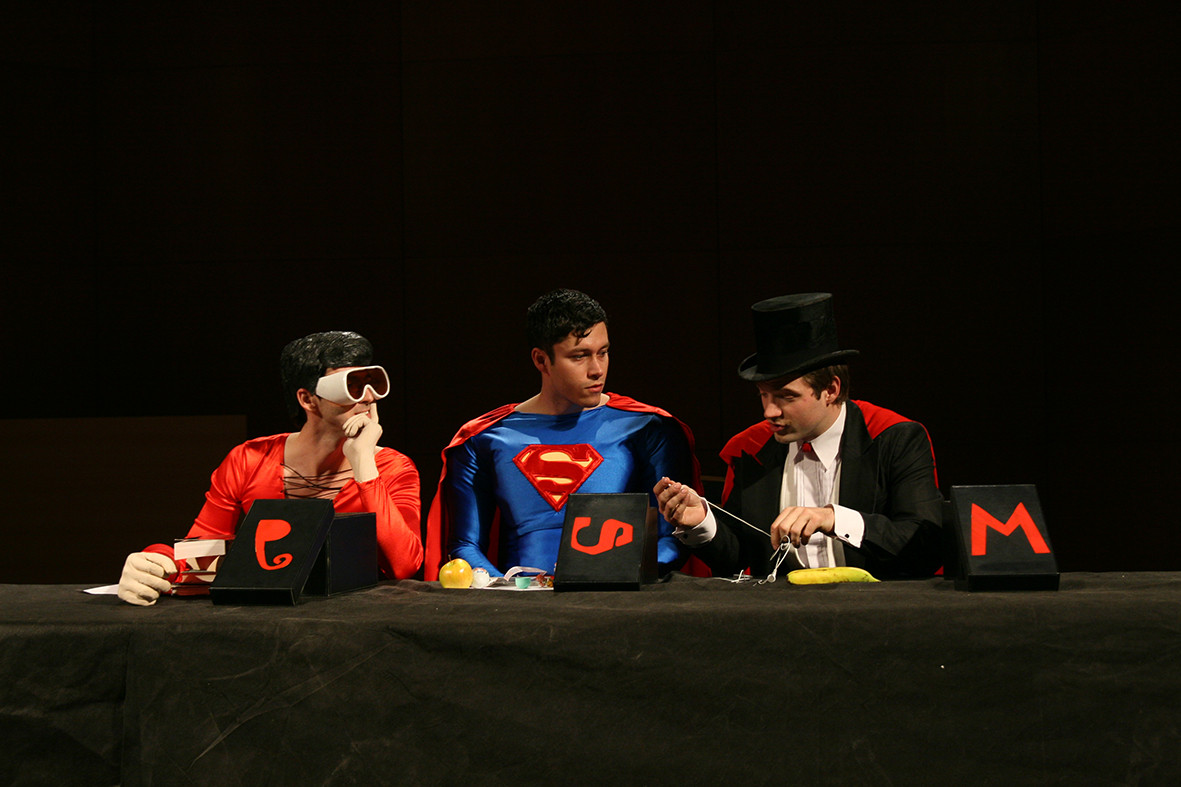 Last Supper of Superheroes, *video still*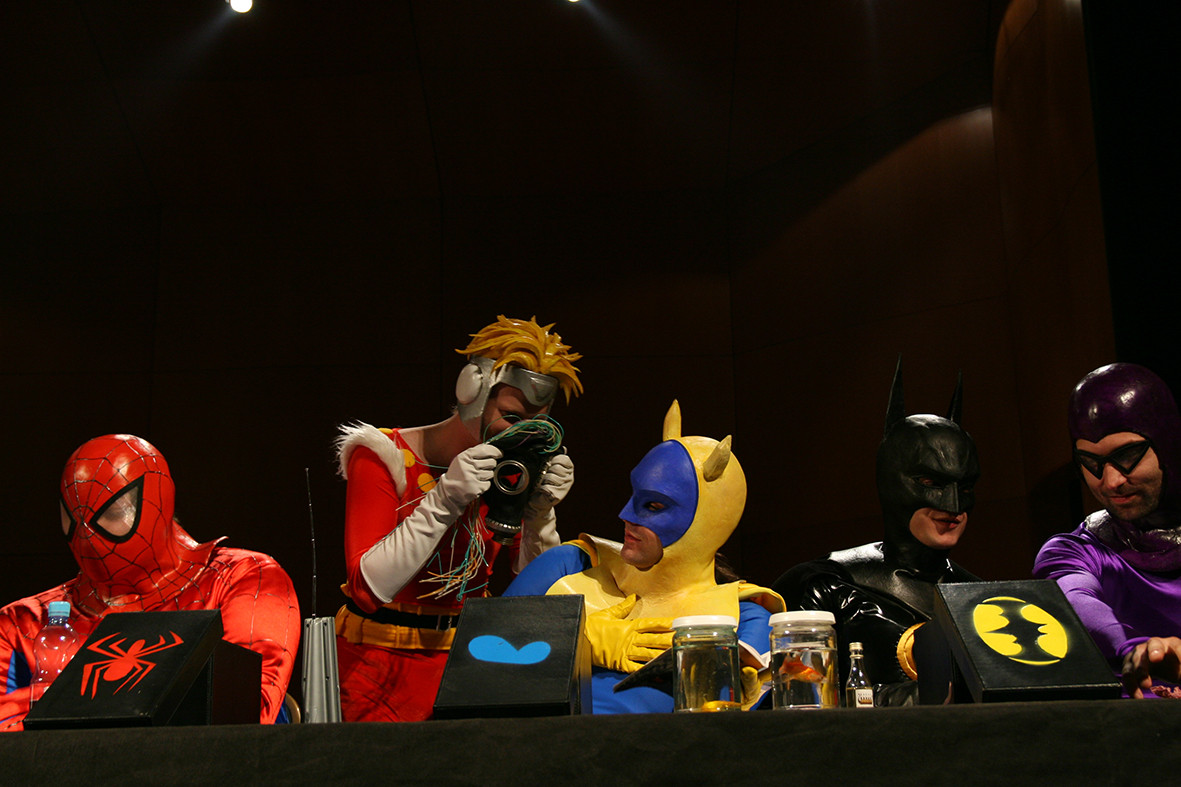 Last Supper of Superheroes, *video still*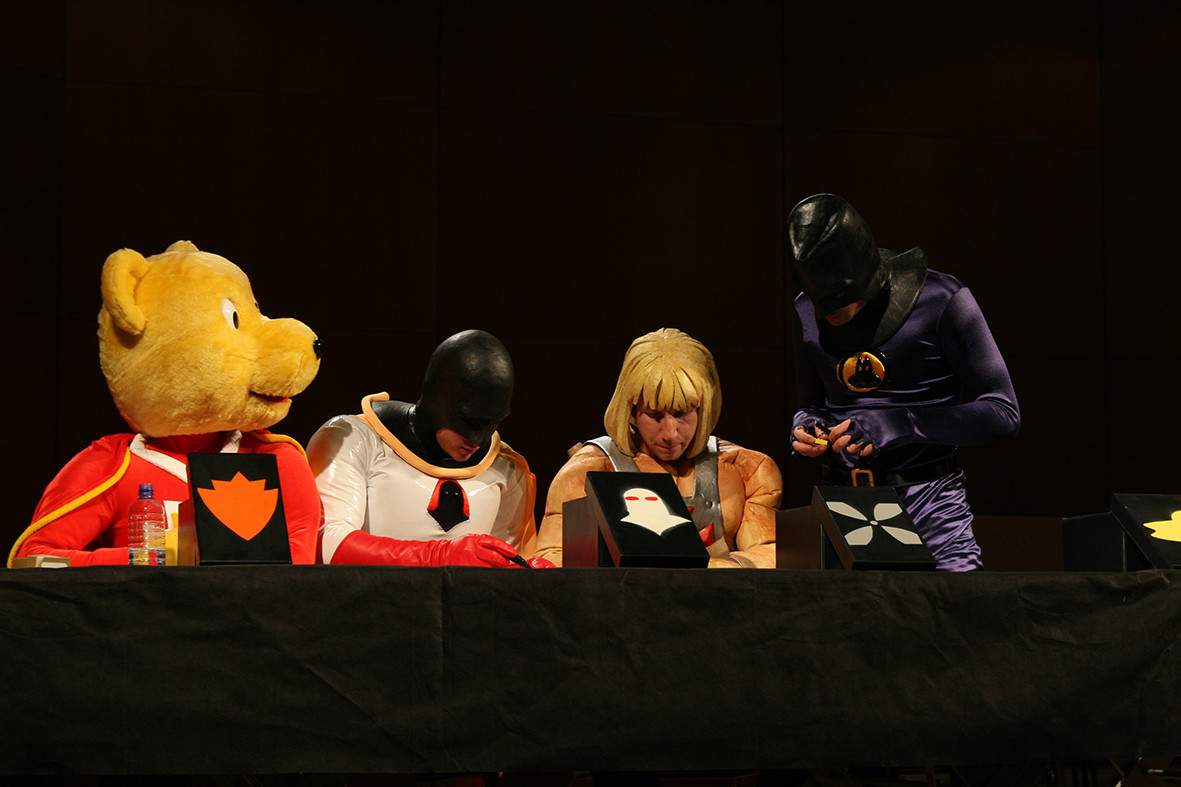 Last Supper of Superheroes, *video still*

Last Supper of Superheroes, *performance documentation*